Gino's have been long time supporters for Hurricane Paddling. We love having them on board and even more popping in for a coffee (Best in Freo) or a meal.
Remember when in Freo drop in and say "Hi"  at Gino's. Having sponsors such as Gino's allows our club to confidently and positively move forward.
Greatly appreciated and thank you Gino's!

Marshian's Vision is to guide and help people and businesses in the digital era. The task can be as easy as setting your social media page, full website development, custom built computers and Audio Visual.
Feel Free to ask a question using Marshian's logo on this page.
Marshian has set up our website and continues to give support and assistance when needed as we continue to improve and update.
Thanks Marshian for your help especially " WHEN TECHNOLOGY SEEMS ALIEN".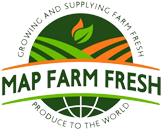 MAP Exports is a Western Australian based company that is a versatile fruit and vegetable export provider.MAP Exports prides itself in providing exceptional service to its overseas based clients with its provision of first class quality fruit and vegetables that are sourced from Australia and also from around the world.Map Farm Fresh supplied all the hats that were used as prizes for the Winter Regatta 3 on 25th August. They looked great.
We truly thank them for their support for this event and also their generous contribution to our club and our new canoe!

Nai Harcourts aspires to be a company that creates sustainable leadership in the provision of property services throughout Australia and New Zealand. The achievement of this goal will see us create value and reward each of our stakeholders; employees, clients, investors and the community.
We will be measured by our service quality and by our achievements, for our people and by our people, by our clients and their achievements and by our participation in our communities.
Thank you Nai Harcourts for supporting Hurricane Paddling. It means a lot to the club!